Future Health Care Executives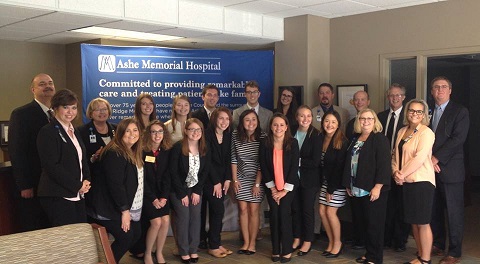 Join us on Facebook (click here).
ASU's Health Care Management program is further enhanced by an enthusiastic, active student club, called Future Healthcare Executives (FHE). The club has a three-fold mission:
To enhance understanding of the health care industry through exposure to executives and leaders in the industry;
To provide service learning opportunities for HCM majors in the Boone community or in their hometown communities; and,
To provide opportunities for social interaction among HCM majors.
In support of this mission, FHE engages in a variety of projects designed to foster contacts and relationships with health care organizations and professionals working in the health care industry.
FHE and the HCM program have a special and long term relationship with the American College of Health Care Executives (ACME) and the North Carolina Medical Group Managers (NCMGM). This organization supports the HCM program by sponsoring the Richard L. Davis scholarship, internship opportunities, and other significant learning opportunities. Students also attend annual meetings of the NCMGM.