Master of Health Administration
Advance Your Career
The Appalachian Master of Health Administration program is a hybrid online program designed to meet the needs of working professionals. Graduates will have the knowledge and ability to be strong leaders of health care organizations throughout western North Carolina, the state, and nation. Watch two students talk about their experiences in the MHA here.
About the MHA Program
Testimonials from Students of the MHA
Online Program
The program is offered online through App State Online making it available to working professionals desiring to advance their careers. With health care management faculty teaching in both the undergraduate and graduate programs, the rigor and quality for which the baccalaureate health care management program is known is carried forward to the MHA program. Working professionals will earn a master of health administration degree while still working full time from an institution with forty years of experience educating health care management students.

The courses are designed with the working professional in mind including a theory to practice perspective that incorporates authentic projects and assignments in an active learning environment. The use of digital technologies allows students to meet and interact when convenient yet simulates the face-to-face classroom.

Our annual fall on-campus orientation is both a networking opportunity and an introduction to the program. Students meet their classmates, the faculty and staff who they will work with during their academic careers and learn about the program. Meeting fellow classmates, and learning about their discipline, the type of work they do, and their career goals often is the beginning of a life-long professional relationship. Time during orientation is also dedicated to access the online courses and use the digital technologies, meet the learning technologist, and complete the first assignment.
Part-time or Full-time
The 46 credit hour program offers part-time and full-time enrollment. Students enrolled full-time can complete the program in two years. The flexibility of the program allows part-time students to complete the program in three years. The program is designed around a flexible schedule that enables busy health care professionals to balance work and personal life with a strategic investment in their career.
Curriculum & Concentrations
The program embodies the Appalachian mission in focusing on the management of rural health and rural care organizations. In addition to a strong core curriculum of 40 credit hours in general health administration, students will have two possible areas of focus: health care leadership and health information systems. Both areas of focus consist of 6 credit hours and students should follow the plan of study to establish basic skills, competencies, and core.
Core Courses
Below are listed the course requirements. For the full plan of study please visit the Plan of Study
HCM 5210 Foundations of US Health Care System
HCM 5570 Financial Management for Health Organizations I
HCM 5680 Management & Human Resources in Health Organizations
HCM 5270 Organizational Development & Behavior in Health Care
HCM 5575 Financial Management for Health Organizations II
HCM 5910 Health Law & Policy
HCM 5220 Statistics for Health Administration
HCM 5240 Health & Disease
HCM 5700 Health Care Informatics
HCM 5590 Performance Improvement & Operations Management
HCM 5610 Health Economics
HCM 5950 Strategic Management in Health Care
HCM 5800 Executive Skills
HCM 5960 Cases in Health Care Management
Concentrations
Health Care Leadership
HCM 5740 Marketing in Health Care
HCM 5730 Leadership in Health Care
Health Informatics
HCM 5720 Data Analytics in Health Care
HCM 5725 Health Information Project Management
For More Information
For more information on the Master of Health Administration program and other programs in the Beaver College of Health Sciences, contact Courtney Lane.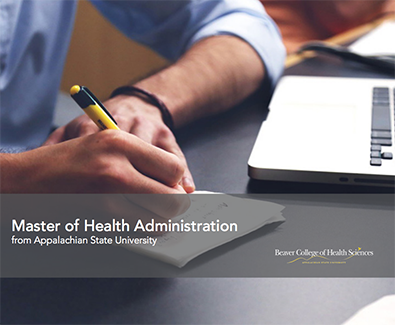 View the Master of Health Administration brochure (PDF, 458KB)
To Apply
Application information is available from the School of Graduate Studies.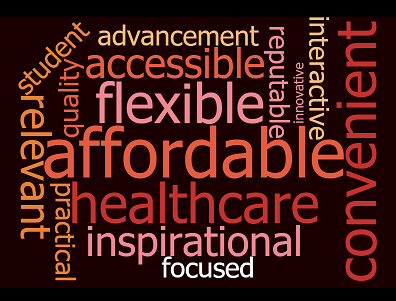 News
Whitney White Awarded 2021-2022 GCHEG Scholarship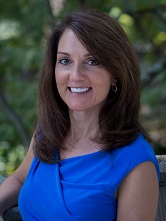 Base on her outstanding GPA of 4.0 and very positive letter of nomination from program faculty detailing her leadership, service, and research activities, Kelly was selected for induction into Appalachian's Cratis D. Williams Society of Outstanding Graduates of the Graduate School. This recognition is only awarded to the top 2% of students in each graduating class, so it represents an achievement about which we are very proud of Kelly for accomplishing!
"I am truly humbled by this recognition. I feel fortunate to have learned so much from the faculty and my fellow students. The connections I made while at App have been a highlight of my career journey. I will email you a photo and would be honored to be included in any post you'd like to create."
India Sympson's Experience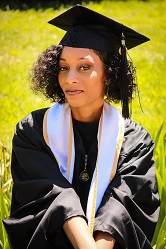 How do you think your AppState MHA education and degree has or will impact your career growth?
It impacted my growth by exposing me to other facets of health care. My concentration is information systems. So, the courses for the information systems track really sparked my interest in IT development and systems coding. The skills I've learned in my other courses have really given me the confidence that I need to solve complex issues within my workplace and the confidence to take on additional projects.
What are your thoughts on the quality of the faculty and the education that you received?
I believe the education I received was exceptional. The faculty has been extremely helpful and inspiring. Whenever I needed assistance or had questions about an assignment, they were very prompt to respond to emails, especially on the weekend. Dr. Spaulding, was very helpful when I was confused or had questions, he would schedule zoom meetings to make sure I understood the assignment and that I was doing it correctly.
I think that the faculty were accommodating during the pandemic, taking everyone's needs and schedules into consideration when working with students.
What, if anything would you tell future student about the AppState MHA program?
Highly recommend it to anyone who wishes to further their career or attain higher education. The professors understand that many of us are working professionals – they schedule lectures at convenient times and the workload is manageable and relevant to what you are doing in the working world.
My favorite aspect of this program is that there were so many different people from different area of health care and a lot of our assignments were completed in groups, giving us the opportunity to learn about others perspectives.